Chinsun-Fireproof Magnesium Board For Wall Partition
Chinsun Magnesium Board is a kind of wall materials with low density, moisture proof as well as fireproof, it is specially designed for construction which require higher performance of fire rating. Protectpan can be applied to indoor partition, ceiling, smoke ducting, smoke curtain as well as building structure protection in civil buildings.
1.High strength
The lowest strength (in parallel direction) is ≥10Mpa while the highest strength (in cross direction) ≥12Mpa, which meets the installation and transportation requirement of the civil building. Both flexibility and bending strength are higher than the international famous brand of Calcium Silicate Board.

2. Light weight
The highest density of the board is ≤0.95g/cm3. It can be used in both new and old building, as the light weight of fireproof board settles the problems of the renovation for the old building, It won't affect its original construction structure.

3. Low thermal conductivity in normal and high temperature
With the properties of excellent thermal insulation, it reduces the energy consume by air conditioner in the building. The outstanding high temperature thermal insulation performance has guaranteed the safety of people and belonging through fire conducting.

5. High fireproof temperature
The product can stand the temperature up to 1200℃ for 4 hours.

6. High fire rating
The reasonable fireproof system design should meets the request in 4 hours fire rating for partition and 1 hour fire rating for ceiling, the performance of our product is as good as the international brands of Calcium Silicate Board.

7. The excellent performances of anti-high temperature and anti-crack make it becomes the professional fireproof product, as well as the performance of fire rating is as good as other international brands of Calcium Silicate Board.

8. Low density
With the properties of light weight, Protectpan is convenience for worker to carry, easy to cut, and can be used as ceiling decoration.

9. Incombustible material
Meeting the standard of GB 8624-2006 and BS 476 in UK and passed the grade A in incombustibility test, which is the guarantee of fire proof.

10. Inorganic material
Its fire proof, anti fungus and mould proof which are good for the health of the user.

Specification
Thickness (mm)

Width (mm)

Length (mm)

9, 12, 15, 18, 20

1220

2440, 3050

We can supply other specifications as client's special requirement
Tolerance of dimension
Item

Requirement




Length

<1200

±3

1200~2400

±4

>2400

±5

Width

≤1200

±3

>1200

±4




Thickness

≤9

±0.3

9~15

±0.5

>15

±0.6
Tolerance in shape
| | |
| --- | --- |
| Item | Requirement |
| Edge straightness, mm/m | ≤2 |
| Squareness, mm/m | ≤3 |
| Surface uneven, mm/m | ≤3 |
| Thickness uneven,% | ≤6 |
Physical properties
Item

Index

Unit

Density

≤0.95

g/cm³

Thermal conductivity

≤0.20

W/(m·k)

Water contain

≤10

%

Moisture movement

≤0.25

%

Incombustibility

GB 8624 2006 Class A1,

BS 476 part 4,6 and 7

/

Bending

strength

Oven

dry

Parallel

≥7.0

Mpa

Cross

≥5.5

Mpa

Please contact our technical department if you need more technical index
Safety capability
Item

Index

Instruction

Asbestos contain

100% asbestos free

Safe for application

Radioactivity

<1.0IRa

Safe for application

<1.0Ir

Safe for application



1.Insulating material and framework composes the non-loading system for partition and ceiling.

2.Protectpan can absorb the moisture in spring and summer, then release in autumn and winter in order to balance indoor humidity, therefore it improve the indoor humid environment, providing a better living condition for user.

3.The smooth surface of board can improve the decorative effect of buildings.

Other applications:
◎Tunnel partition wall system
◎Cleaning room in hospital and laboratory
◎Operating room in hospital
◎Pharmaceutical production clean room in hospital
Cases of application:
Application area: Fire rated wrapping for ventilation duct in commercial building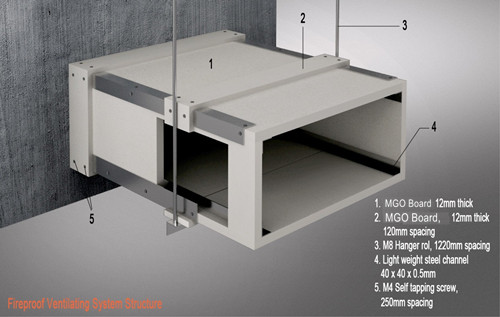 Application area: Fire rated wall system in tunnel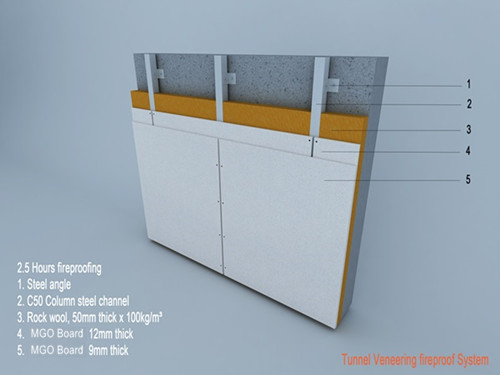 Application area: Fireproof wrapping for electric wires in commercial building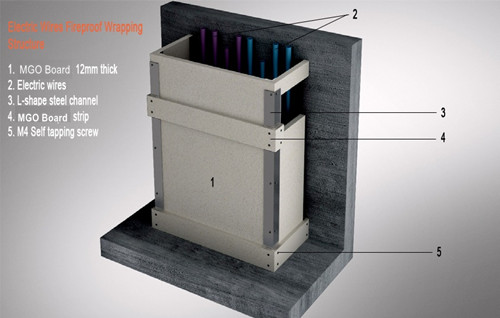 DownLoad
Online Enquiry
Fireproof Magnesium Board For Wall Partition