Latest the Inquiries of Chinsun MgO Board in July, 2020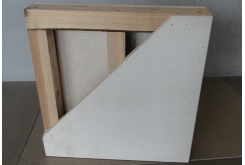 Chinsun is a China patented, UL approved fire resistant, water resistant, high-impact construction panel that is well-suited for both interior and exterior sheathing applications. With its mold resistant, fire resistant and high impact properties, Chinsun MgO Board should be used whenever there is a high value placed on a building's contents and equipment or when health and safety concerns exist. We are the biggest and leading manufacturers of different building materials. Our manufacturing team has a better experience in this field. The greater level of expertise let us manufacture the most efficient and high-quality materials. Magnesium Oxide Board is one of our reliable products used in various applications, including partition wall, sheathing, and ceiling covering material. Our materials are also used where dry walls or Gypsum boards are used.
As the most reliable and experienced MgO Board manufacturer, we got many inquiries from our potential clients every day, and we would like to share some of them with you:
| | | | |
| --- | --- | --- | --- |
| 联系人 | 留言内容 | 留言日期 | 电子邮箱 |
| J*** | Price for MGO boar for Exterior 1.20m x 2.40m by 10mm , shiping to Guayaquil Ecuador - 20´ Container | 2020-07-22 01:22:01 | j***@gmail.com |
| C*** | Good day, We are a supplier for building materials in the Netherlands and we need a cement fibre board for exterior use. Do you have these panels and can you supply us with a sample. | 2020-07-21 21:10:30 | sales@***.nl |
| d*** | Please contact me on Whatsapp: *** Best, D*** | 2020-07-20 03:27:55 | d***@gmail.com |
| y*** | hi we are looking for calcium board 6mm and 9mm. please quote and send us the size you have.you may contact my wechat ***. thanks | 2020-07-19 23:00:31 | b***@gmail.com |
| T*** | Hi, What is your minimum order for MgSO4 board? | 2020-07-18 15:10:56 | t***@icloud.com |
| I*** | Requirement of wood grain fiber cement board in different textures for a Theme park project in Abu Dhabi. | 2020-07-17 14:16:30 | i***@***.com |
| E*** | May I request the price of fiber cement board, thickness 3.5mm, 4.5mm & 6.0mm. | 2020-07-15 14:51:49 | e***@yahoo.com |
| A*** | Hello, I'm interested in getting some samples from your boards. I sell fiber cement here in Mexico and I'm looking for some options for new suppliers. I look forward to hear from you. Regards, | 2020-07-14 01:20:49 | a***@gmail.com |
| K*** | Hello, I would like to know if you are able to ship to Mexico. If that is possible I would like to request a quote for 200 boards of 1.22m x 1.44m, 200 of .22m x 2.74m , and 200 of 1.22m x 3.05m. Thank you | 2020-07-13 06:11:34 | k***@hotmail.es |
| J*** | Hello we are modular home builder located in Mexico and building homes for USA. Can you please send me pricing for 3mmto 20mm mgo board for floors, walls, and decorative exterior finish as well. | 2020-07-11 05:38:33 | j***@***.com |
| P*** | Dear Sirs, Please can you quote me on 200 sheets of the 6mm and 8 mm high density fiber cement sheets for exterior cladding. Please let me know if you can send some sample sheets to Shenzhen. Please also give me the colour options available. Kind regards, P*** | 2020-07-10 08:18:35 | p***@d***.co.za |
| D*** | We are looking for a supplier of coloured fibre Cement sheets in 10mm or 12mm. We need 3 colors; white or off white/ Black/ Terracotta orange colour. Panels to be 3000mm long x 1200mm wide. Delivered to Shanghai factory for inclusion into Curtain wall product. Approx 12000m2 in total (White approx 9500m2/ black 1000m2/ orange 1500m2). Can you help. Regards D*** | 2020-07-09 13:27:52 | d***@***p.com.au |
| T*** | Please quote me the best CIF Hai Phong one container 20ft Regards | 2020-07-08 12:33:54 | t***@***.com |
| M*** | Hello I am looking for Partitioning Boards for interior use, kindly email me your product list and the pricing. awaiting your prompt response. Humble Regards, Mr. R***. | 2020-07-07 16:05:02 | r***a@ymail.com |
| C*** | Hello, We are a construction material distributor in Central America based out of costa Rica. We are looking to import Chloride free mgo boards to distribute as sheet good and for sip building. Do you sell ready assembled sip panels? If so,please include information. We would like more technical information on your product as well as container load prices. Best regards C*** | 2020-07-04 15:39:16 | c***@***.com |
| M*** | Hello - interested in talking about your products. We were working with S***, and before that C***, when they were Ningbo Yihe Greenboard. Is this the same factory / products? I'm looking for updated pricing. Thank you | 2020-07-03 13:34:27 | m***@***.com |
| M*** | Hello This is M*** from *** Co., Ltd. (Korea) I would like to get some samples(cement board) Please send me back email what I write down | 2020-07-02 03:40:16 | n***@***0.com |
If you are also interested with our MgO Board, please visit our website www.chinsunmgoboard.com for more information. If you have any query, please feel free to contact us at jasonk@vip.163.com.