Chinsunboard – Non Chloride Mgo Board with amazing fire resistant properties and easy installatio

n
Chinsun Non Chloride mgo board is a kind of new green and fireproof building material,We start supply this kind of material since from 2012.The new non chloride mgo board is going to instead of traditional mgo board due to more and more problems come out form the normal mgo board like "Sweating",rusting phenomena,the color of the boards turn yellew etc.
We find a best way to solve this problems,it make mgo board a new lease of life.
Chinsun non-choride mgo board solves the scumming problems of the normal mgo board.it's 100% no magnesium chloride .Through the long-term research of Chinsun technicians, new kind of Mgo Board come out.
Because of the new formula, without chloride, Chinsun board will not scum and turn to yellow after a long time, and the surface will not become wet in rainy days.
Chinsun is the first one and only one in China who manufacturing this kind of Board.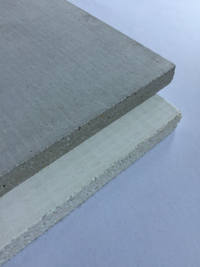 - Weather resistant
- Fire resistant
- Provides sound insulation
- Higher strength
- Low shrinkage
- Flexible
- High degree of workability
- Termite resistant
-Never Rusting
-Never Sweating
-Non Formaldehyde
-Non Chloride
Why choose Chinsun Non Chloride mgo board?
1.Fireproof capability:the fireproof capability can be reached 2-3 hours, and it's no combustion at 800ºC and no flame out at 1200ºC.
2.Sound and heat insulation:the Sound insulation will be more than 45db (depend on the structure), and it has a great performance on heat insulation
3.Shockproof:Fiberglass mesh inside the boards is designed to absorb shocks. It results in a shockproof and bend-proof board to increase durability.
4.Health concerns:MgO boards are Asbestos free,non toxicity and formaldehyde free.
5.Compare with tradition mgo board:
1)Avoid "sweating phenomenon"
2)Never caused rust problems when the board touched metal materials like screw and steel fram etc.
3)Durable life time and stronger
4)The color of the boards never turn yellow
6.Other advantages: Lighter,more flexible and stable than tradition sheeting systems;Time and material saving-dramatically reducitng construction costs;Environmentally friendly.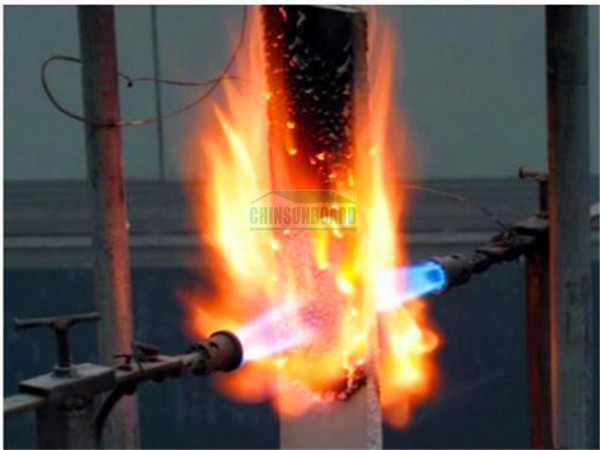 Applications
Tools:
No special tools are required. The products can be used with normal nails, fastened by normal or self-drilling screws and cut by an electric power saw with a diamond blade.
Fixing:
Chinsun Non Chloride mgo board can be fixed to both timber (minimum size 1.5 x 3 inches) or steel frames (at least 0.55 mm thickness). The board must be supported at the edge at intermediate positions with centers not exceeding 600 mm. Screws must be located more than 12 mm from edges and 50 mm from board corners.
Fastener:
Fasteners can be both nails and screws. It can be nailed directly to timber supports with round wire nails. For metal screws, the size and length of the screw depends on the thickness of the board and the gauge of framing. Pre-drilling the board is a must unless self-embedding, self-drilling head screws.

Jointing:
Since mgo board is subject to slight dimensional changes, a butt joint can be used in dry partitioning areas or where an exposed joint appearance is acceptable. For better water protection, either flexible acrylic or polyurethane based sealant can be used to seal gaps of 3-5mm.
DownLoad