Chinsun-Surface Coated Fiber Cement Panel For Exterior Cladding
Reinforced fiber cement panel is used as basic materials, processed by special treatment technology technics with texture of marble, wood, aluminum plastic board or design of intelligent personality. It can be used and replaced nature marble, MDF, wooden plate, ceramic facing tile and aluminum plastic plate etc. it's already widely used for exterior wall facade and interior decorative wall, such as tunnel,subway,airport,marketplace,hospital.office.kitchen,bathroom,lab etc.

Product advantages
Chinsun fiber cement composite panels are manufactured with low energy and high environment consciousness. 100% free of asbestos, formaldehyde, benzene and other poisonous substances and without radiation. It's fire and water proof, light and hard, Thus the products are 100% environmentally friendly. The proprietary processes pioneered by Chinsun with special surface treatment offers an increased scratch resistance and a higher UV resistance, sealed edges and back coating ensure optimal behavior and durability of the panels.
1. Anti-Aging and Weathering Resistant
It's guaranteed that the ultraviolet light resistant durable paint coat will not deform, not fading within 10 years.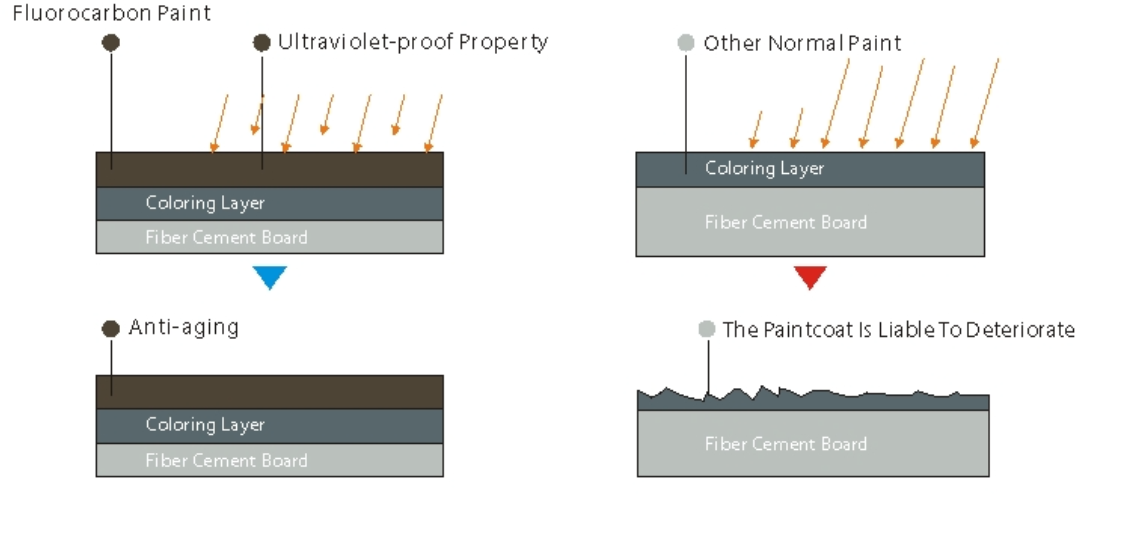 2. Heat Insulation
The performance of the heat insulation is 7 times better than ordinary mortar wall
3. Sound absorption and insulation
Noise is greatly reduced after using our panel.
4. Anti- Graffiti
Most graffiti can be removed more than 1000 times by using acetone.

Test result of Resistance to Staining
Test result of Resistance to Staining

Staining agent

Rating( Covered with glass)

Rating(Uncovered)

Staining agent

Rating( Covered with glass)

Rating(Uncovered)

Sodium hydroxide(25% solution)

No visible change

No visible change

Hydrochloric acid based cleaning agents(≤3% HCl)

No Change

No Change

Hydrogen peroxide(30%solution)

No Change

No Change

Lodine(20g/l)

No Change

No Change

Concentrated vinegar(30%solution)

No Change

No Change

Boric acid(3%)

No Change

No Change

Bleaching agents and sanitary cleaners containing them

No Change

No Change

Amidosulfonic acid descaling agents(<10%solution)

No Change

No Change
If necessary use a suitable solvent to remove the staining agent, then wash with water containing a suitable wetting agent, and finally with acetone as required to clean the surface
Project Case
1.Exterior wall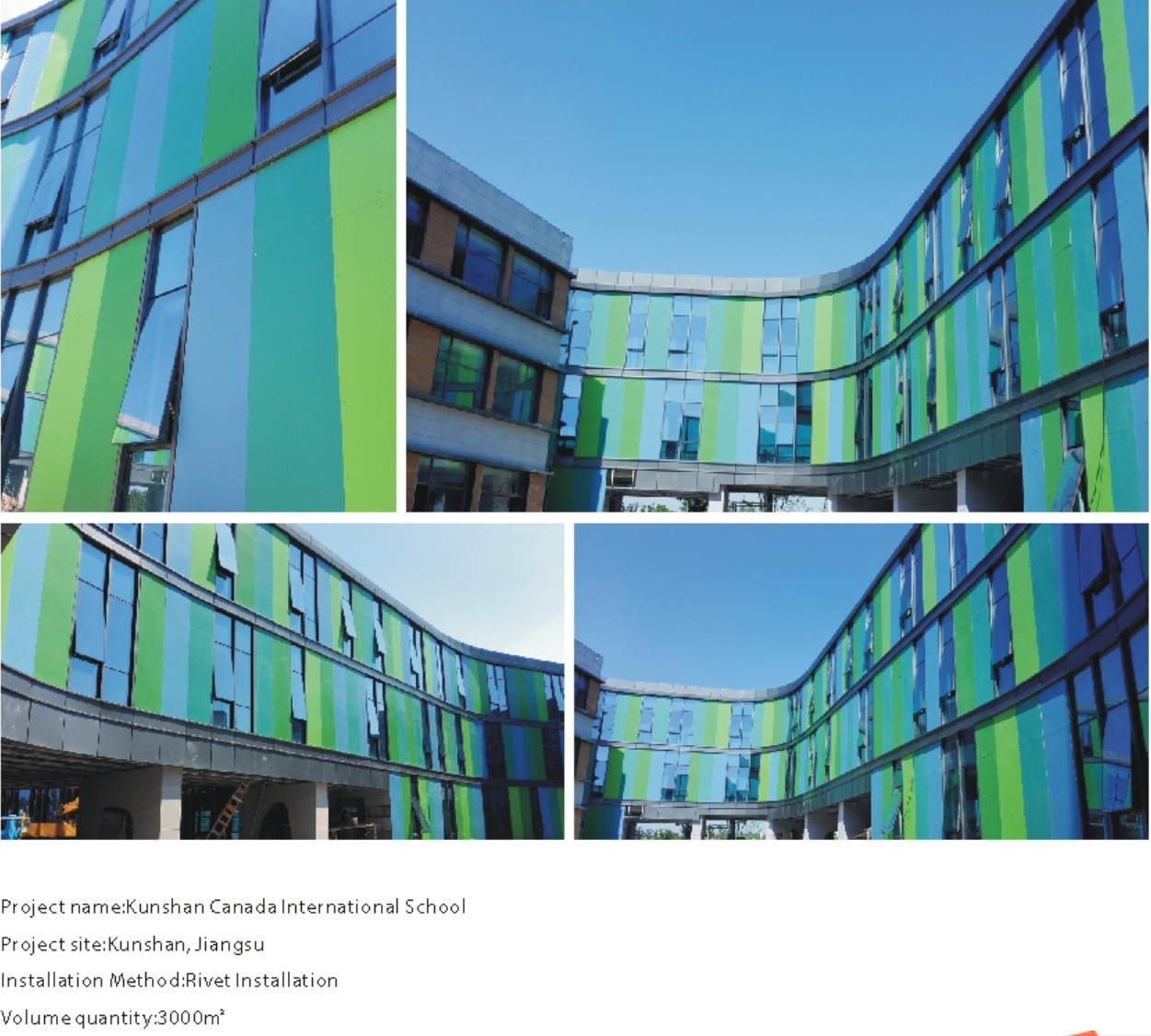 2.Tunnel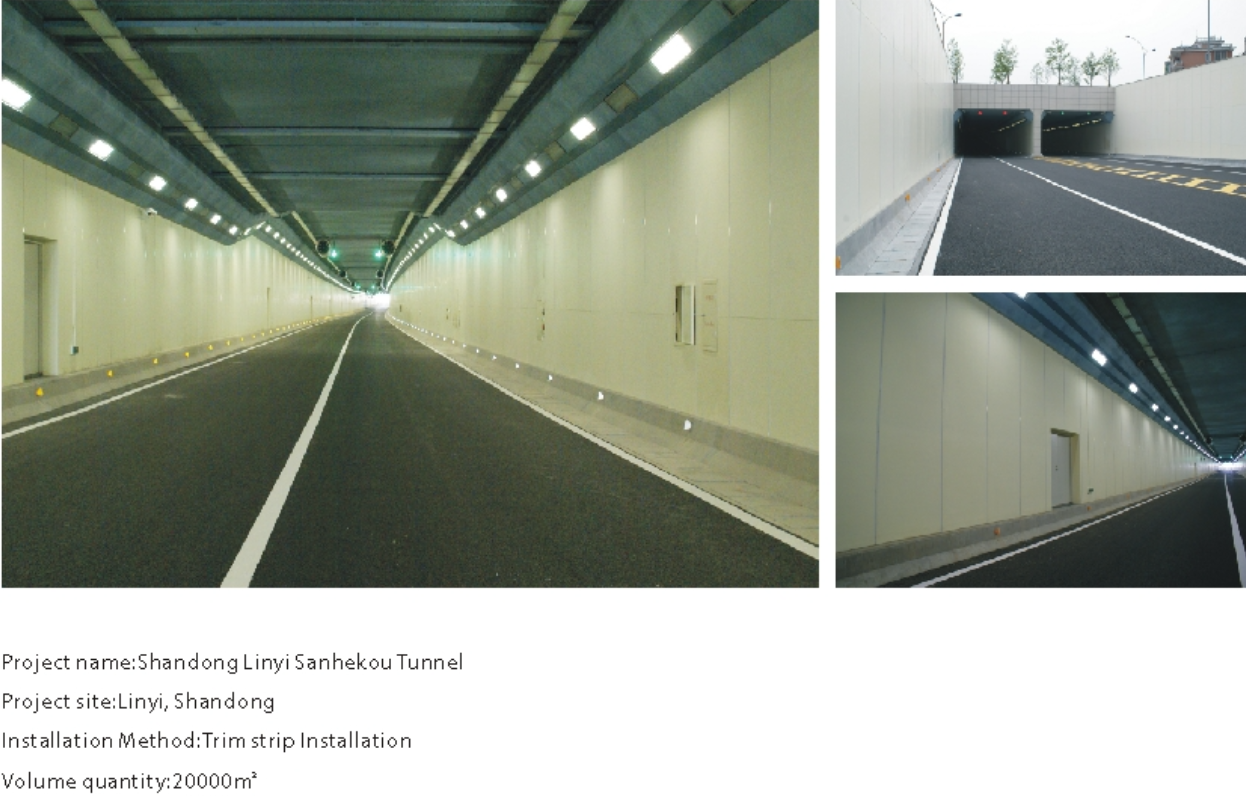 DownLoad
Online Enquiry
Surface Coated Fiber Cement Panel