Top 8 Advantages of Chinsunboard MgO Board Building Material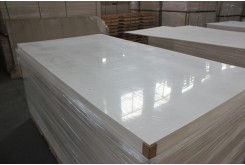 MgO Board is a technologically advanced building material offering superior performance in every category when compared to traditional wood, gypsum and cement based products. Today we are going to introduce the The Advantages of Chinsunboard MgO Board Building Material:
1. Environmental: MgO is not harmful to the environment and can be disposed of through any traditional garbage. This reduces dumping fees associated with gypsum board removal.
2. Non-Toxic and Mold/Mildew Resistant: Contains no V.O.C.'s helping to create a healthy living environment. Due to varying climates, disaster, and flooding mold and mildew is a common issue homeowners face.Chinsunboard MgO is resistant to mold or mildew and does not feed mildew or mold as it contains no organic materials.
3. Fire Resistant: MgO aggressively exceeds all fire testing requirements and achieves zero smoke/flame spread.
4. High strength: Impact, shearing and overall strength of the best existing products are strong enough to pass the strictest impact, seismic and wind code in North America. Dade County, Florida tested products through one of our Strategic Partners have met these requirements, including 220MPH hurricane testing for wind and debris impact. Impact resistant surface creates lasting durability; 170-lb load capacity per screw
5. Water Resistant: MgO offers superior resistance to moisture versus traditional products on the market. Traditional products such as gypsum board, OSB, and plywood absorb water and moisture resulting in mold or expansion causing damage.
6. Wide application: Bathroom partitions, roofing application, suspended ceiling, raised floor, cubicles, exterior sheathing, interior sheathing, cabinets, fire barrier, etc.
7. Cost: Reduced cost and installation time over conventional methods such as double⅝"drywall for multifamily dwelling applications can be reduced to a single sheet of our MgO board.
8. Quality Control:The MEGCRETeTM standard density factory is ISO Certified to ensure consistent quality. This includes quality control in product receiving, in process manufacturing and final inspections. As well as quarterly audits by CCMC, ICC, QAI, and ULC quality control personnel.